End of Lease Cleaning Services In Melbourne
If you or your landlord is ending a lease on your home or place of business, then this means you are going to need a thorough cleaning before you move out. Not only is it common courtesy, but it will probably be required in order to get your deposit back. End of lease cleaning will involve thoroughly cleaning all of the walls, cabinets, floors, bathrooms, bedrooms, carpets, and the kitchen. Our experienced end of lease cleaning  Melbourne has been in this situation plenty of times before, and can help you get the job done right.
Leave it to the pros
The moving process can be daunting. Not only do you need to get all of your things out of the house by a set time, but you also need to find a new place to move you and your family to. If you are a business, then it is even more stressful. You need to get all of your things out and neatly placed into a new location, inform your customers, and try not to let it take away from your bottom line.
Either way, you have enough on your plate to worry about. Let the pros take care of the cleaning so you can focus your attention on the more important details. We will do everything we can to make sure the place is clean from top to bottom. Our professional cleaners benefits will thoroughly clean everything, and give you the best chance of getting your bond back.
We understand the lifecycle of businesses in Melbourne. This city never sleeps, and everything moves miles every minute. New places are opening up, old ones are closing, and some are moving all around town. Such is the business cycle. Things need to change from time to time. Trying to do everything alone is just not feasible with the pace of modern business. It doesn't make sense to try and move all your furniture alone in a truck, and the same goes for your cleaning. Let a professional end of lease cleaning in Melbourne handle all of it for you
A Professional Opinion
Our End of lease cleaners Melbourne team members have seen it all. Their years of experience mean that they will know exactly what needs to be done to make sure that everything runs smoothly. They've been there before, and will be able to evaluate the situation down to specific requirements, and make sure that the job gets done right. Let them come take a look at the place, and give their professional opinion. They will probably spot a lot of things that you might have missed.
It doesn't matter what needs to be cleaned, or where it needs to be done, our pros can handle it. Bathrooms, bedrooms, offices, stores, dry cleaning carpets, you name it they can do it. We hire only the most trustworthy, skilled, and reliable cleaners to bear the Sparkle Cleaning name, and we wouldn't trust our name and reputation to anyone but the best. Your home or business is in good hands with us.
Leaving can be a difficult circumstance as it comes with the concern of packing, carrying and abandon cleansing. We aid to remove the tension and work by expertly cleansing the facilities for you. We are the experts in end of lease cleaning and use cutting edge tools and products. All the work is completed according to the tailor-make cleaning lists to satisfy the expectations of the home manager.
We keep the most excellent standards of quality with the aid of our tested method. All our work included a 100% service assurance. We are certified to give the most effective lead to the most reasonably valued bundles. Our effectiveness and attention to detail make us stand apart from the crowd of other such services.

As one of the most in-demand cleaning firms, we are dedicated to providing the most reliable, hassle-free and thorough end of lease cleaning services. We understand the anxiousness and stress connected with leaving, mainly when the bond amount is at stake. That is why we provide you remarkable bond cleaning company which expand comfort in addition to the surety of making the premise pristine. We have a group of the highly-proficient end of lease cleansers that can work according to your schedule and supply a stress-free cleaning experience.
Our experts take care of your bond cleaning needs and use high-quality services. From vacuuming rugs to sanitizing the kitchen area and sanitizing the bathroom, we do every little thing making use of the best quality cleaning products. We are capable of cleaning rooms in a way that they look like new. If you are interested in availing our essential service, then call us currently or load the online type. We ensure that you will undoubtedly get a unique end of lease cleaning in Port Melbourne at the best rate.
End of Lease Cleaning
>. Safety bond access assured
>. 72 hours to re-clean for free
>. Reliable help at short notice
>. No additional expense for weekend reservations
>. No time-limited cleaning service
>. Quality control for a 5-star solution
When it comes time to move out, numerous lessees forget to get a final Professional end of occupancy cleaning. The primary factor is that they assume it will be too tight or will set you back excessive. Cleansing a whole apartment or condo or house on your own can be hard, and many people choose not to do it.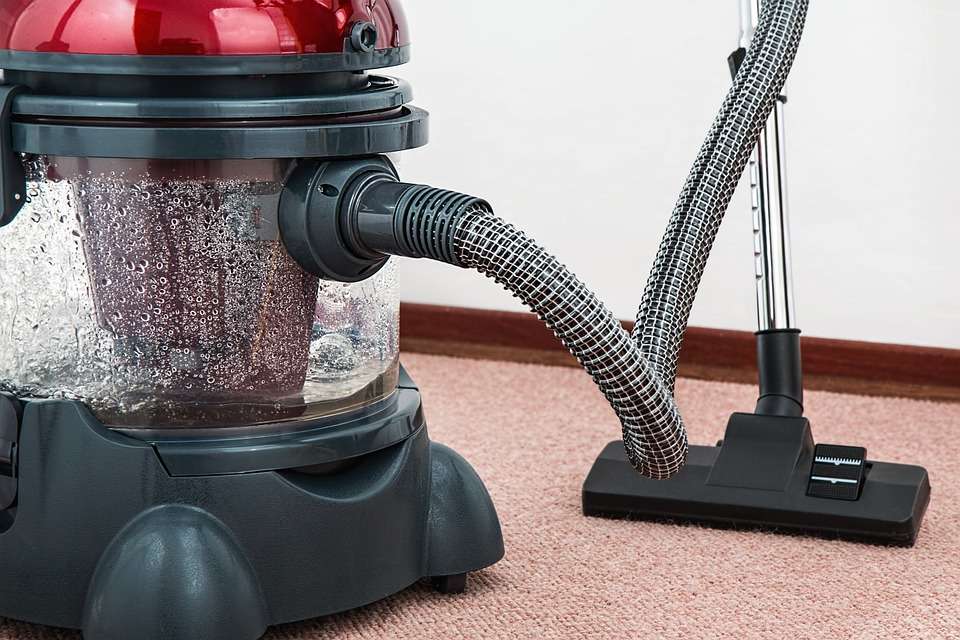 The good news is, we are more than satisfied to help you out with our end of lease cleaning in Richmond solutions. You do not require to bother with obtaining your down payment in full from your property owner or paying as well expensive costs for cleaning up anymore.
End of lease cleaning in Melbourne CBD has a range of cleansing bundles that come in economical rates. The purpose of lease cleaning services takes care of the end of tenancy cleaning around the location daily. They offer expert services with the essential knowledge of precisely how and whatever kind of cleansing you or your proprietor is requesting.
You can be ensured of the great essential cleansing the services will undoubtedly provide you with. Getting the specialists for your job can be helpful as it saves you from buying cleaning products that would hardly have any usage later and likewise cost you a whole lot with your very own labour. Our professionals are outfitted with all the needed materials and just appointing them to get your work done is all you need to do.
One very vital consideration before settling down for one of the completion of lease cleaning services are the costs connected. It is true that at times you require to invest a little to the higher end of lease cleaning in South Melbourne specialists in doing your end of tenancy clean.
Our end of lease cleaners does not just work more challenging however they additionally work smarter. They recognize specifically what property managers are looking for in a tidy and make sure that the demand is fulfilled. With a lot of different things to be stressed over during the leaving path, it is not essential to need to take the responsibility of leaving cleaning too.
End of lease cleaning in Dandenong professionals has obtained expertise by not just extending their solutions to the tenants but likewise to builders cleaning, real estate representatives, property managers, and the house owners. This is performed to see to it that the new movers are greeted with the prospect of clean and cleaned homes. Our end of lease cleaning services includes the cleansing of the home window tracks, cooking areas, shower rooms, and the garage typically. Our solutions can always be reached the upholstery.
What do we offer?
>. Laundry
>. Discolor removal
>. Heating system and air conditions cleaning
>. Commode cleaning
>. Cooking area cleaning
>. Walls and home windows cleansing
People usually face troubles with their property managers when they do not get their security deposits back for the condition of your house (in the situation they attempt to cleanse it up by themselves). On the other hand, our end of lease cleansing offers bond back cleaning with their advanced and conventional cleansing methods and goes through the agency-approved cleansing lists to ensure that you get your down payment back.
Our end of lease cleansers do not just work harder, yet they additionally work smarter. We understand exactly what property managers are searching for in a tidy and guarantee that the demand is met. With numerous various points to be fretted about during the leaving path, it is not essential to have to take the liability of vacating cleaning as well.
Solutions that we consist of at the end of lease cleansing costs
– Room and flooring cleaning from top to bottom
– Elimination of insect infestation and molds
– Cleaning up the driveway, garden and patio area
– Windows, walls and doors cleansing
– Rug Vapor cleaning
– Elimination of particles
End of lease cleaning rate undertakes various sorts of work. These include dusting and vacuuming, washing floors and obtaining kitchen counters, handles and manages to look spotless once again. It might be familiar to assume that such work can quickly be dealt with by renters before relocating.
The reality is that there is a lot of points that need to be done before relocation and cleansing are usually the last on a renter's mind. Finding the time to leave whatever the method it was is difficult. With the aid of our expert, lessees can concentrate on more crucial matters.
The upkeep of the buildings before moving is significant for the occupants in addition to the homeowners for the obvious factor that if the areas are left behind in an awful state, then the realty representative or the resident would undoubtedly have a tough time finding individuals passionate to stay in the unpleasant ambience. It is your choice to rely on the completion of the lease cleaning company in Melbourne and let the practised experts take care of the trouble of the end of lease tidy!
End of lease cleaning services covers a variety of cleaning tasks in their bundles with varying depending on the dimension of the building and the area. In addition to the choices consisted of in the package, the customer might have a unique ask for extra solutions.
End of lease cleaning in south Melbourne undertakes various sorts of the job. End of lease cleansing includes dusting and vacuuming, washing floorings and getting countertops, handles and handles looking spick-and-span once again. It may be familiar to assume that such work can conveniently be dealt with by lessees before relocating.
The truth is that there is a lot of points that need to be done before a step and cleansing are typically the last on a tenant's mind. Discovering the time to leave everything the means it was is challenging. With the assistance of our expert, occupants can focus on more crucial issues.
Look here for more info on comprehensive steam cleaning services in Melbourne